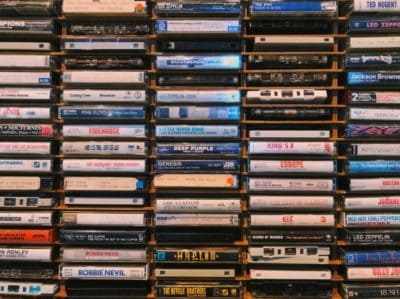 Where to begin…

There are debates that the '90s are the best period of all-around music that ever existed. There could be a point made for this but if you want to look back on some vintage and iconic groups, bands, and music you need look no further than the '80s.

This was a decade where you're evolving into some new formats of music that never really existed before. You've got hip-hop, new wave and some evolving versions of punk rock and heavy metal.

Disco has thankfully died a quick death and the '80s bring us a period of upbeat and fun music. It's a decade where things are going relatively well. There's not crazy discernment in the government as there was with Nixon and the '70s and it seems like things are left to run on their own. People are making more money and the term "yuppy" has started to appear.

If the '70s were a bleak time when the '80s are the tailgate party that would kick off the weekend and I think a lot of the music reflects that. You've got a lot of novelty acts and the focus seems to be on having a good time.

This list is going to be my own opinion and therefore will be the definitive and final answer on the best bands of the '80s. Also, this is my blog SO YOU WILL LISTEN TO EVERY DAMN WORD I HAVE TO SAY.

Sorry, I don't know where that came from. So now, in no particular order, let's look at 20 of the best bands of the '80s.

1. The Beastie Boys
The Beastie boys never sucked. They were always good and never had any down periods where the music took a hit. In the '80s nothing embraced the party attitude than the frat based Beastie Boys.

Formed in New York City in 1981, the Beastie Boys were made up of Michael "Mike D" Diamond, Adam "MCA" Yauch, and Adam "Ad-Rock" Horovitz.

They have sold 26 million records in the U.S and 50 million worldwide. They've had 7 platinum albums and are the biggest selling rap group since Billboard started recording sales. They started as a punk rock band but moved more into hip hop and signed with Def Jam in 1984. "Rock Hard" was their first released single with Def Jam and they released the iconic "License To Ill" in 1986.

Arguably, their biggest hit came from this album with "(You Gotta) Fight For Your Right (To Party!)" and "No Sleep Till Brooklyn which hit number 7, and 14 on the charts respectively.

2. Bon Jovi
I used to have to hide Bon Jovi tapes under my bed as I thought they were so badass I would get in trouble for listening to them. They were hard rock but still anthemic and seemed accessible. They may be the epitome of stadium rock and I remember pretending I didn't love "Bad Medicine" so I didin't show I secretly love them.

Formed in 1983 in New Jersey, Bon Jovi today is made up of Jon Bon Jovi, David Bryan, Tico Torres, Phil X, and Hugh McDonald but has also included Alec John Such and Richie Sambora.

"Runaway" was one of their first big hits to crack the top 40 in 1985 and in 1986 they put out their giant album "Slippery When Wet". It contained "You Give Love A Bad Name" and the greatest drunk song ever written; "Living On A Prayer". That album sold 20 million copies and had 3 top 10 singles on it.  They put out their album "New Jersey" in 1988 and it contained other classics such as "Bad Medicine" and "I'll Be There For You".

3. Milli Vanilli
Yikes, where to start with this…Milli Vanilli could be its own entirely different article but they are still synonymous with the '80s even if it's for all the wrong reasons. The group was founded in 1988 by Rob Farian and consisted of Fab Morvan and Rob Pilatus. They had some massive hits with "All or Nothing" and "Girl You Know It's True".

They were one of the biggest selling pop acts of the late '80s and everything ended up great. Except that it didn't. It was discovered that Morvan and Pilatus did not sing any of their vocals and were forced to give back their Grammy for Best New Artists. None of this would have happened if they didn't have a pre-recorded track start skipping during a live performance on MTV in 1989.

Considering all the lip-synced crap and enhanced recording that now exists in music it's crazy that this was seen as the biggest scam in the history of pop culture at the time.

4. Run-DMC
The Beatles of rap. In the '80s a new and emerging style of music was being released from the Bronx and New York City. It was called hip-hop and it was a way for people to share the way that they saw life and what they saw around them. It was set to hard-hitting beats and the rapper's voice would be used as an additional instrument.

Rap was starting to explode but a three-man group from Queens would that it to the next level. FOrmed in Hollis, Queens in 1981 Run-DMC was made up of Daryl "DMC" McDaniels, Joseph "Run" Simmons, and Jason "Jam Master Jay" Mizell. They were the first rap group to have a gold album (1984) and also be nominated for a Grammy. They were the first to go platinum, multiplatinum, the first rap group to appear on MTV, and first to appear on American Bandstand and on the cover of Rolling Stone.

Some of their notable albums from the '80s were "Raising Hell" and "King of Rock" and notable songs include "Walk This Way", "My Adidas", "It's Tricky", and "It's Like That".

I love Run-DMC more than anything, they blew my mind in the '80s and I owned everything they ever put out. If you want to relisten to this classic hip hop in an old school way, check out this amazing Bluetooth Ghetto Blaster available on Amazon.

5. U2
Disclaimer: I'm not the biggest U2 fan so let's just get that right out of the way. I am in admiration of what they've accomplished as a band and the influence they've had on music. I just think Bono is kind of a wanker.

Like the Beastie Boy, U2 has some punk rock roots but evolved into more of a rock band. They were formed in Dublin in 1976 and were made up of Bone, The Edge, Larry Mullen, and Adam Clayton (no relation to Clara). "War" would be a big album for them in 1983 and included the hits "Sunday Bloody Sunday", "Pride (In The Name Of Love). Their biggest album of the '80s I'd say would be 1987's "Joshua Tree". It made them worldwide stars and included the hits "With or Without You", and "I Still Haven't Found What I'm Looking For".

They put out an experimental album/movie called "Rattle and Hum" in 1988 and have sold more than 170 million albums worldwide.

6. Fine Young Cannibals
Ugh, I loved these guys. When I think of groups, and songs, of the '80s these guys just always come to mind. "You Drive Me Crazy" was obviously their big sweeping hit and it's a great snapshot of the '80s with it's punching snare drum sound and power rock chords.

Most people didn't know they were British and started in Birmingham in 1984. They were made up of David Steele, Andy Cox, and Roland Gift. Their self-titled album came out in 1985 and then "The Raw and the Cooked" came out in 1988 which contained "She Drives Me Crazy" and also the underrated "Good Thing". Both those songs went to number 1 so they made a big impact even if it wasn't super long lasting.

They called it quits in 1992 but shortly reformed in 1996. FYC, we thank you.

7. R.E.M
Another disclaimer; I'm not an R.E.M fan, so let's just get that out of the way. They are an important rock band and have a significant part of the '80s so should always be on a list like this. Don't say I don't ever do anything for you.

Formed in Athens, Georgia in 1980 Rapid Eye Movement was made up of Michael Stipe, Bill Berry, Peter Buck, and Mike Mills. They're really one of the first big alternative rock bands they had a unique guitar sound and also unique vocals from Stipe.

1983 would see one of their first big albums with "Murmur" and they became the quintessential "college radio" band. They would have a big hit in 1987 with "The One I Love". They signed with Warner Bros in 1988 and were able, I think, to be a conscious/political band while still playing arenas.

8. New Order
I've been appreciating New Order now more than I ever did. They created a unique tone and atmosphere with their music and really brought electronic music and dance rhythms to the forefront. Recording technology was changing and New Order really embraced it.

Formed in 1980 in England they were made up of Bernard Sumner, Peter Hook, and Stephen Morris. They were formed after the band Joy Division had a tragedy and combined a post-punk approach with that electronic and dance music. They were huge in the New York club scene and "Blue Monday" released in 1983 was the highest selling 12-inch single of all time.

Honestly go back and listen to this music, it's pretty amazing what they were creating in the early '80s. It wasn't just about being technological for the sake of technology but creating substantial music. "Bizzare Love Triangle" is still one of the greatest dance songs ever recorded.
9. The Pet Shop Boys
Continuing this electronic British music invasion comes the Pet Shop Boys. Formed in London in 1981 they were made up by Neil Tennant and Chris Lowe. They're actually considered the most successful duo in British history and have won countless Grammy's and have sold 50 million albums.

They embraced the new electronic sound and put out songs like "West End Girls", "Love Comes Quickly", "Opportunities", and the cover "Always on my Mind".

I always thought they had a bit of Blondie sound to them. Just me? OK, moving on

10. Duran Duran
More Brits coming at you. You might not think of it but Duran Duran was a bit of a phenomenon with girls going ape shit crazy over them in a Bieber sort of way or whoever the hell is popular at the moment.

They started in 1976 in Birmingham and helped to develop the new wave/English synth-pop sound. They were kind of an alternative band in 1982 but became a world powerhouse in 1984. Duran Duran was smart because they embraced the concept of video which was becoming important thanks to the launch of MTV. This was nothing new for British bands as they were used to making "music videos" because of the English show "Top of the Pops" so all these bands took to it well.

Some notable Duran Duran songs are 1982's "Hungry Like The Wolf", "Rio", "A View To A Kill", and "Ordinary World". Duran Duran was a band that girls loved and guys generally pretended they didn't like, which leads us to…

11. New Kids On The Block
If you wanted a girl to like you in my primary school you better know, nay LOVE, New Kids on the Block. Girls wanted nothing to with anything that didn't involve Joey, Danny, Donnie, Jordan, and Jonathan. I thought they weren't bad honestly but there was no way in HELL I was going to admit that to my friends.

Formed in Boston, Mass in the early '80s NKOTB were the brainchild of Maurice Starr trying to find a new version of New Edition. It started with him hearing a 15-year-old Donnie Whalberg rapping and he helped to recruit other members. Their debut album came out in 1986 and it was full on bubblegum pop. An early hit was "Be My Girl". They put out "Hangin' Tough" in 1988 and it was pretty much pure pandemonium from then on out. Breakout hits included "You've Got It (The Right Stuff), "Please Don't Go Girl", "Cover Girl", and "Hangin Tough".

There have been plenty of acts that caused chaos from girls but New Kids On The Block seemed to take it to another level setting the stage for future bands like Backstreet Boys and NSYNC.

12. A-ha
Maybe more of a one hit wonder but it was one pretty big ass hit. I'll go out on a ledge and say that the defintieve song of the 1980s was "Take On Me". You can fight me if you want.

A-ha was formed in 1982 – and I didn't know this – in Oslo, Norway. They were made up of Morten Harket, Magne Furuholmen, and Paul Waaktaar-Savoy. They released "Hunting High and Low" in 1985 and it contained the aforementioned "Take On Me".

What also led to their, and the songs, success was the groundbreaking video for "Take On Me". They also have another decent hit with "The Sun Always Shines On TV". They were nominated for a Grammy for Best New Artist and "Hunting High and Low" was actually one of the best selling albums of 1986. I don't think I'd ever listened to the whole thing but did while writing this and it's really good.

Here's a fun fact: They're credited by The Guinness Book of World Records for having the biggest rock concert of all time with 198,000 at Rock In Rio. And Market has the record for longest-held live note in 2001 with 20.2 seconds.
If you want to relive bands like this, but appreciate old vinyl still – check out this portable Bluetooth turntable with built-in speakers on Amazon.

13. Culture Club
More Brits I'm afraid. It's hard to argue Culture Club not being one of the best bands of the '80s. Formed in London in 1981 they were made up of the enigmatic Boy George, Roy Hay, Mike Craig, and John Moss. Boy George really captured the public attention and at the very least confused a lot of people. But this still created interest.

They could back it up and had monster hits with "Do You Really Want To Hurt Me", "Time", "Karma Chameleon", and "I Just Want To Be Loved".
Karma Chameleon was the biggest hit of 1983 and they became a hugely influential group. They won the Grammy for best new artist and their album "Colour By Numbers" has been considered one of the best albums of the '80s.

Culture Club was really really good.

14.  Guns N' Roses
And here comes the opposite to Culture Club. Representing a true hard rock style of the '80s is Gun N' F**King Roses. Formed in Los Angelas in 1985 they were made up of Axl Rose, Slash, Dugg McKagan, Izzy Stradlin, and Steven Adler.

"Appetite For Destruction" was released in 1987 and proceeded to kick the living hell out of everyone. GNR came out of the gate hot and it was the #1 album a year after its release. "Sweet Child O' Mine" reached number one and they would sell 30 million albums worldwide.

Not that you don't know but some of the other notable songs would include "Welcome To The Jungle", and "Paradise City".

Fun fact: previously considered band names before GNR include "Head of Amazon" and "Aids"…

15. N.W.A
You don't have to like them but they made their mark in history. N.W.A took rap to a whole new level and helped to bring Gangsta Rap to the world. Formed in Los Angelas in 1986 they were made up of Dr. Dre, Ice Cube, Easy E, Dj Yella, and MC Ren.

Where do you start with N.W.A. They scared the living crap out of a lot of people including me. I remember having to go to a friends house to listen to them as I wouldn't dare bring their tape into mine. Of course, I was listening to DJ Jazzy Jeff and The Fresh Prince and thought it was bad they used the word hell and damn.

N.W.A was showing the world that things weren't all peaches and cream where they lived and they weren't afraid to share their issues with the police. Their monumental album "Straight Outta Compton" was released in 1989 and had massive hits such as "F*ck Tha Police", Straight OUtta Compton".

N.W.A would change the course of music with the issue of censorship and free speech and would be one of he first albums to have the new Parental Advisory sticker on it. The amazing thing is without any airplay, zero videos on MTV and a lot of fear this album managed to go double platinum.

16. Wham!
And to make things a little bit less intense our next entry is Wham! And remember they're the ones that added the exclamation mark, it's not just me being overly enthusiastic. Formed in London (I think London must make some good music…) in 1981 Wham! Is made up of George Michael and Andrew Ridgeley.

They were influenced by funk and soul music and put out their first album in 1983. It was about the unemployment problem in England for young people and their issues with being dismissed by adults. Things would change in 1984 when they released "Make It Big" which included the monster "Wake Me Up Before You Go-Go", "Careless Whisper", and "Everything She Wants".

This album was huge in 1985 and would be big on the U.S Charts. Wham! Would sell 30 million albums and would also be the first Western pop act to be able to perform in China. This 10-day tour was seen as an important step in improving China/Western relations.

Thank you, Wham! And also thank you for what I think is the GREATEST Christmas song of all time; "Last Christmas" released in December 1984. There can be NO debate over this.
17. Def Leppard
Holy crap this is basically a best of the Brits list. Whatever, Def Leppard was hands down my favorite rock group of the '80s. They rocked, had awesome sounding guitars, were catchy and anthemic and didn't scare the crap out of me like Iron Maiden and Judas Priest.

Formed in Sheffield in 1977 they would be one of the top bands of the '80s and their music used by strippers everywhere. They are made up of Joe Elliot, Rick Savage, Rick Allen, Steve Clark, and started with their album "High and Dry" in 1981. This allowed them to be one of the first rock bands to be played on MTV.

"Pyromania" would come out in 1983 and went freaking diamond (10 million albums sold) it's ranked in the top 500 albums of all time by Rolling Stone. In 1987 they released the monumental "Hysteria" and features iconic songs such as "Love Bites", "Pour Some Sugar On Me", "Armegeden It", "Rocket", "Animal", and "Woman". Seriouslly, this album is a monster and went on to go 12 x platinum.

OK, Def Leppard is honestly not just one of the biggest bands of the '80s but of all time. They've sold 100 million albums and have two albums with RIAA Diamond Certification. To put that into context there are only five rock bands, and two original studio albums, that have sold over 10 million albums. Ever.

18. Metallica
Let's keep this rock train moving with more of a move into heavy metal and, to me, the best metal band of all time. Formed in 1981 in Los Angelas, Metallica were made up of Lars Ulrich, James Hetfield, Dave Mustaine, Ron McGovney, and now you need to include Kirk Hammet but I'm not getting into all that history.

Big albums in the '80s would include "Kill 'Em All" and "Ride the Lightning" in 1983 and 1985. "Master of Puppets" would come out in 1986 and would go gold and eventually 6 x platinum. "And Justice For All' would come out in 1988.

Some notable songs through the '80s would include; "Fade to Black", "For Whom the Bell Tolls", "Seek and Destroy", and "One". I've seen a LOT of concerts from every genre you can think of and Metallica remains the best live act I've ever seen. Hands down.

19. INXS
Another band that really captured the sound of the '80s. Originally formed as the Farris Brothers in Australia in 1977 the founding members were Garry Gary Beers (great name), Andrew Farriss, Jon Farriss, Tim Farriss, and Michael Hutchence.

They had a combination of sounds embracing New Wave and pop but would also incorporate in a harder rock style with funk and dance elements. They were originally big in Australia but albums such as "Listen Like Thieves" and "Kick" would bring them worldwide fame.

Some notable songs include "Never Tear Us Apart", "Devil Inside", "Suicide Blonde", and "Need You Tonight". Hutchence would pass away in 1997 and they would incorporate some other singers into the band. I saw them on one of their tours in the mid-2000s and they were still awesome.

20. Public Enemy
If N.W.A was being profane about what they were describing around them Public Enemy was taking a more conscientious approach. One of the best hip hop groups of all time Public Enemy was formed on Long Island in 1986. They were made up of Chuck D, Flava Flav, Professor Griff, Khari Wynn, and DJ Lord.

They were a politically charged group but one that you needed to pay attention to. They were not just a radical hip hop group but one of the most radical and influential groups of all time. Listen to Rage Against The Machine and you hear Public Enemy all throughout it.

Their first four albums were all certified either gold or platinum and some obviously popular songs were "Fight The Power", "911 Is A Joke", "Welcome To The Terror Dome", and "Bring The Noise".

The used to open for the Beastie Boys but luckily were able to branch out and become one of the most important bands of all time.

Time To Wrap This Up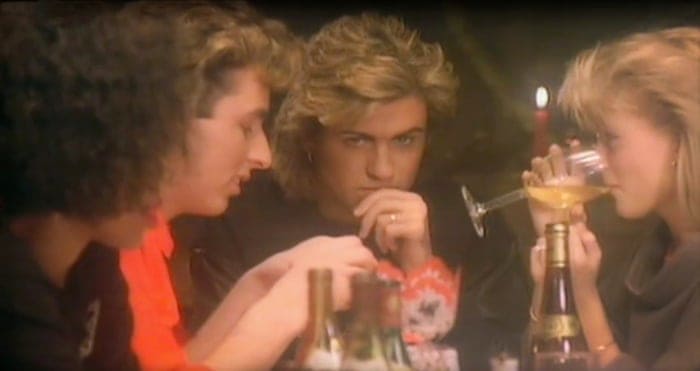 Phew, thank you for staying with me on this musical voyage of 20 of the best bands of the '80s. Obviously, I've just scratched the surface and feel free to yell at me for whatever I missed. But again, this is from my perspective and that perspective is 100% correct.

Like I had mentioned, the '80s were such an awesome time for music with all these new genres and ideas that were coming out. The new medium of MTV was changing how we consumed music and new technology like the Walkman was allowing us to take our favorite music anywhere we went.

Put this all together and it was a great time in pop culture and it also gave us, what is probably, the greatest invention in music history.

The mixtape.
One More Thing…
P.S: Everyone loves a sweet band T-Shirt right? So check out Nerd Kungfu where they've got every band shirt you could imagine. I'm partial to the old school Bon Jovi and Def Leppard ones.
P.P.S: If you miss the 80s as much as I do, head over to my resources page to see some of my favorite items and products from the 80s you can still buy today!
P.P.P.S: if you want to keep reliving the 80s, do yourself a solid an sign up for the Everything80sPodcast newsletter!