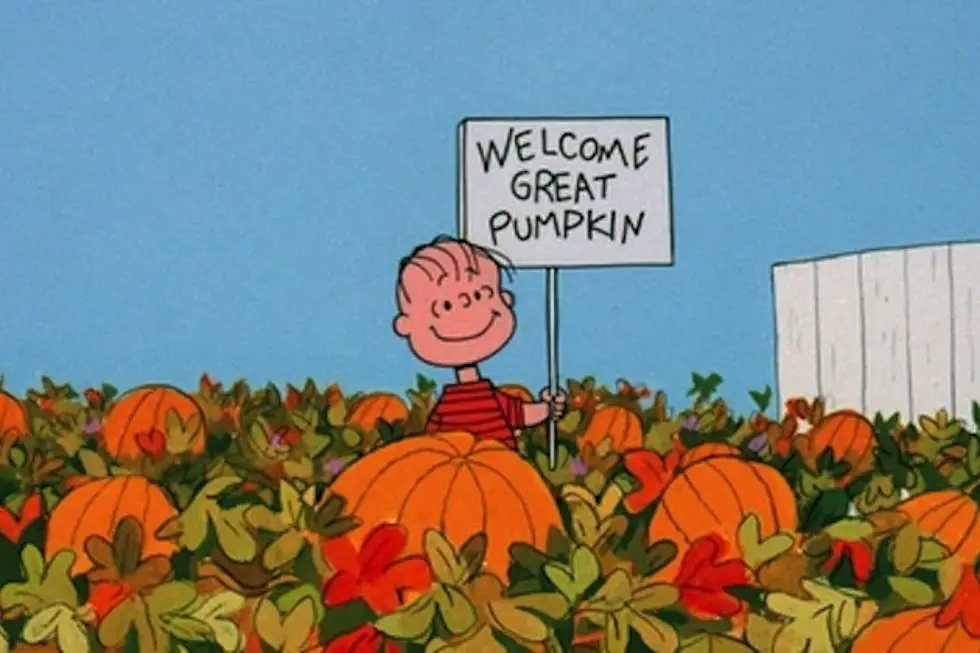 It doesn't matter the time of year, you can count on the Peanuts gang for having a TV special that is most often associated with it.

It's The Great Pumpkin Charlie Brown is a Halloween special from 1966 that aired on prime time on CBS. It's based on the Peanut's comic strip and tells the story of Linus' search for the Great Pumpkin.

I don't often cover things that weren't 100% from the 80s on this blog, but in a few cases, there are some things that were a definitive part of the decade – even if they don't originate from them. Rudolph the Rednosed Reindeer is another non-80s special that has a very big part of the 80s at the same time.

It's The Great Pumpkin Charlie Brown falls into this same category. It's 14 years older than the start of the decade but remains a very memorable special for those who grew up in the 80s. To us, we didn't know it wasn't a new show, and like a Charlie Brown Christmas, it would become a regular part of holiday viewing.

This makes it worth looking back on and the fact that it's one of the definitive Halloween specials.

The Plot Of It's The Great Pumpkin Charlie Brown
In case you have never seen this, or need a refresher, the special starts out with Lucy and Linus at the local pumpkin patch trying to find the biggest one they can. The rest of the Peanut's gang is also preparing for Halloween while we get the classic Lucy screwing over Charlie Brown trying to kick a football gag. (this was actually the first time we would ever see this gag in an animated special)

Linus is a believer in the Great Pumpkin which acts like a Santa Claus delivering presents on Halloween night. He is mocked by everyone for his belief but doesn't give up and continues to write letters to him/it.

Little Sally is the only one who believes Linus and agrees to skip trick or treating to wait in a pumpkin patch all night with him. We see the other characters going out for candy except for Charlie Brown who only has a bag full of rocks.

How in the hell did Charlie Brown put up with all the asshats he shared a neighborhood with?

There's a party at violets and we see Snoopy in his World War 1 Flying Ace costume flying atop his doghouse battling the red baron. He then heads to the party and ends up kissing Lucy while bobbing for ables. She freaks out with a callback similar to her reaction in A Charlie Brown Christmas.

Linus is still in the pumpkin patch, without a pumpkin spice latte, and thinks he sees the Great Pumpkin which turns out to be Snoopy. He passes out and when he comes to he doesn't give up staying out there until 4 am. Lucy has had enough and takes her brother home. Linus and Charlie Brown commiserate about the events of the evening with Linus vowing that the Great Pumpkin will definitely come next year.

Production Of It's The Great Pumpkin Charlie Brown
The special was put together by Lee Mendelson and it all came about when some TV sponsors had seen a documentary about Charles Shultz. They wondered if this comic strip could be animated which may lend itself to some good advertising possibilities. This led Mendelson and Shultz to make A Charlie Brown Christmas which HALF of all viewers saw when it aired. 

The idea for It's The Great Pumpkin Charlie Brown was to be based on the idea of Santa and it was adopted from a few specific comic strips. The basis was that there was a lot of hope and disappointment that surrounded Santa Claus and they wanted to reflect this with the Great Pumpkin and the absurdity of how families and kids still use the tradition of Santa. 

This special first aired on October 27th, 1966 bringing it in just under the wire before Halloween. It was actually the third Peanut's special following up from a Charlie Brown Christmas and Charlie Brown's All Stars which I don't think too many people remember.

But, as I mentioned at the start, there's a Peanut's special for pretty much every event and holiday besides Christmas and Halloween we have:

Valentines Day with You're In Love Charlie Brown
Summer with It Was A Short Summer Charlie Brown
Election day with You're Not Elected, Charlie Brown
A Charlie Brown Thanksgiving
It's The Easter Beagle, Charlie Brown
Another Valentines one, Be My Valentine Charlie Brown
Happy New Year Charlie Brown!
And even It's Arbor Day, Charlie Brown
This isn't even scratching the surface. I had no idea how many Peanut's specials there have been over the years. Even just in the 80s, there were FOURTEEN different ones. I must have missed a lot. But this shows what an impact the Christmas and Halloween special really had as we continued to watch them year after year.

CBS would run this every year until the year 2000 when ABC picked up the rights and has continued to show in annually since 2001. In 2019 they started airing it twice.

The Success Of This Special
These Charlie Brown specials give a feeling of comfort for most people because it appeals to those who watched it when it first aired in 1966 and up to new audiences today. Having specials like this consistently air is like having an old friend that you can always count on to stop by.

It's The Great Pumpkin Charlie Brown is still a ratings success and in 2018 managed to pull in 6.28 million viewers even though it aired in early October. When it aired the first time in 2019 it was a worldwide trending topic on Twitter.

This special is unique as it brings in a wide demographic of people. It's not just baby boomers that are looking back on it with nostalgia, but over 2 million of the viewers are the prized demographic of 18-49, and I think this is because a large majority of them grew up watching it in the 80s and want to relive it every year.

6 million viewers may not sound like a lot but in this day in age, it is. It still regularly beats other top competitors in its time slot even though people have seen this special dozens and dozens of times. 
It's The Great Pumpkin Charlie Brown Soundtrack
It's worth pointing out some more of the iconic music conducted by Vince Guaraldi. His jazz-based score has become a part of Christmas tradition and his use of cool, joyous, and unique music lifted all of these specials.

The use of Guaraldi comes back to that original documentary featuring Charles Shultz. Mendelson was driving over the Golden Gate bridge and heard "Cast Your Fate To The Wind" on the radio that performed by Guaraldi. Mendelson thought this style would work well for the documentary and tracked down the pianist.

The documentary was not a big hit but Coca-Cola liked what they had seen from Mendelson along with the music of Guaraldi and that led them to create the Christmas special.

It's The Great Pumpkin Charlie Brown features 16 tracks and you can still buy it on Amazon on Vinyl (affiliate link which helps me out!)

There's also the story featured in the Washington Post about how Guaraldi, when recording the soundtrack, took a break for a shower and when he came out heard some noises outside. He went out to investigate, naked, and accidentally locked himself out. He then tried to climb a ladder to a second-floor window, naked, when the cops showed up. He apparently said, "don't shoot, I'm the Great Pumpkin!". But the special had not aired so that reference was pretty much lost on the cops…
Some More Fun Facts
Kathy Steinberg who did the voice of Sally had to be rushed to get her lines done as she was about to lose a tooth and the lisp would have affected her readings
The fact that Charlie Brown received rocks actually angered viewers and fellow kids who would send candy to Shultz's office for years – addressed to "Charlie Brown"
The girl who recorded the voice of Lucy would get so nervous to do her lines that she would throw up after every take
The network had a Peanut's Christmas special but wanted another one they could play every year. If Mendleson wasn't able to put together a Halloween special and make it a hit, CBS was not going to produce anymore Peanut's specials. 
Final Thoughts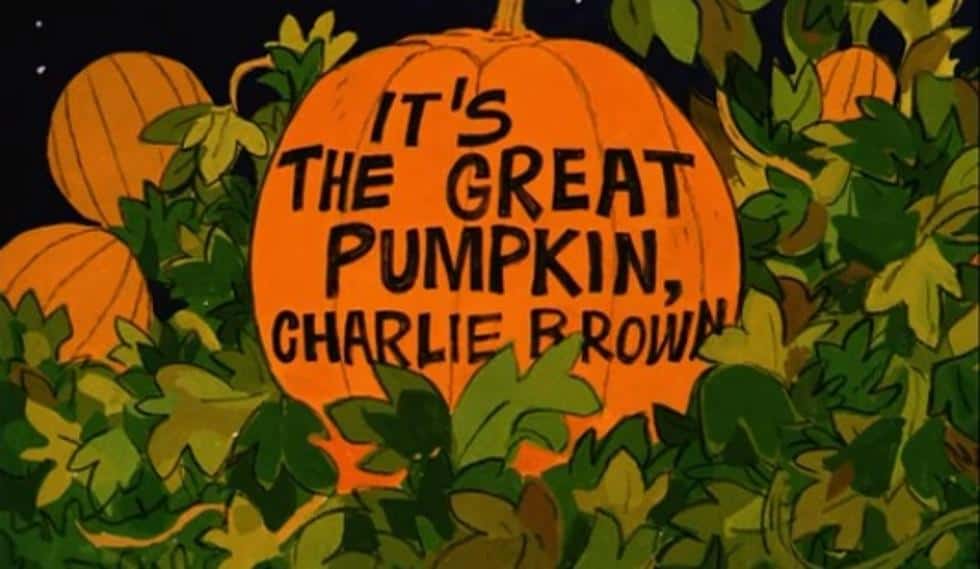 When I was young I went to school with a kid who believed in the Great Pumpkin. I don't think he actually believed in him but was such a fan of the special, and the Peanut's, that he made this whole thing part of his identity. 

Random beliefs aside, this just shows how impactful It's The Great Pumpkin Charlie Brown was during the 1980s. Even though it was made a long time before, it had been adopted by people of my age who grew up watching it.

This makes for a unique show that – like Rudolph, Frosty, and a Charlie Brown Christmas – has been adopted by multiple generations who have embraced it as their own. 

And I think that kid from my school ended up working in Congress.