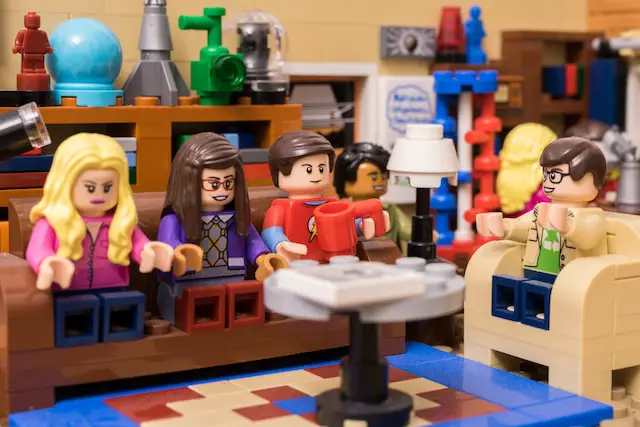 In the 1970s, sitcoms took on a bit of a grittier approach which was more reflective of the time period. Shows like All in the Family, The Jeffersons, Laverne and Shirley, MASH, and Taxi, felt a bit edgier and maybe more cynical than the squeaky-clean sitcoms of years prior.
As we enter the 1980s, there was a return to more heartwarming, feel-good sitcoms. The dread of the 70s was being pushed to the side for the hope and optimism of the 1980s. Did 1980s sitcoms reflect this change, or were they a return to the very early sitcoms of the 50s and 60s when everything seemed warm and fuzzy which the creators of 1980s sitcoms grew up watching? 
With all of this in mind, let's look at the 10 best sitcoms of the 1980s. A list like this obviously comes from my own perspective, but I've taken several factors into account while compiling it Including the characters, premise, ratings success, influence, pop culture impact at the time, and honestly, what people around me during the 80s were saying about them.
10. Growing Pains
"As long as we got each other 

We got the world spinnin right in our hands. 

Baby, rain or shine, all the time 

We got each other, sharin' the laughter and love" 
Those are the words that greet us to the opening of growing pains. Growing Pains is the story of the Seaver family. Father Jason is a psychologist, wife Maggie is a journalist and they have four kids, Mike, Ben, Carol, and Chrissie.
Jason is played by the late great Canadian alan thick, Joanna Kerns plays Maggie, Kirk Cameron plays Mike, Jeremy Miller plays Ben, plays Carol, and Ashley Johnson plays Crissy. Growing Pains is also the show that introduced us to a young Leonardo DiCaprio. Growing Pains is as family sitcom as family sitcoms get. It was light and kind of cheezy, but that was a big part of its appeal.
Released in September 1985, Growing Pains is one of those shows that captures the essence of the early sitcoms. Every decade always needs a simple Family Sitcom and Growing Pains was a non-threatening, easy watch. It taught simple lessons about responsibility and making good choices. Driven by the enormous popularity of star Kirk Cameron, Growing Pains was a solid ratings success. In its third season, it cracked the top 5 most watched shows and hit a rating of nearly 23.0. Growing Pains ran for seven seasons, finishing up in April 1992. It even led to a spinoff called "Just the Ten of Us," then the Growing Pains movie in 2000 and Growing Pains: Return of the Seavers in 2004. 
9. Who's the Boss?
Next is the story of a former pro baseball player who takes a job as a housekeeper for a high-powered businesswoman. Call it a 1980s sitcom version of Mary Poppins, but in this case, Mary is named Tony and can stretch out a base hit into a double. Who's the Boss debuted in September 1984, starring Tony Danza as Tony Micelli, Judith Light as Angela Bower, Danny Pintauro as Jonathan, Alyssa Milano as Samantha, and Katherine Helmond as Mona. 
Who's the boss played into the classic "will they, or won't they" dynamic between Tony and Anglea. Tension between the two leads–A classic sitcom trope–always keeps viewers invested.  And with Alyssa Milano being a huge star in the 80s, you had the perfect formula for a successful sitcom. The first seasons started decently ratings-wise, but for the next four straight seasons, Who's the Boss was a top ten most-watched show. In the 1987/88 season, it hit number 6 with a 21.2 rating. An impressive feat during an era with such powerhouse tv shows and sitcoms. 
Who's the Boss ran for an impressive 8 seasons finishing in April of 1992. Like Seinfeld, Who's the Boss finished with a scene that mirrored how the pilot episode began to bookend the entire series. Tony Shows up on her doorstep to be greeted by Angela wearing the same robe and towel in her hair as when they first met and Tony asks if she's looking for a housekeeper. 
The amazing thing that people don't often associate with Who's the Boss is what a critical hit it really was. Over the course of the series, the show was nominated for 40 different awards, including ten Emmys. Katherine Helmond even won the Emmy for best supporting actress for her role as Mona.
Who's the Boss used a unique premise, great casting, and featured some real chemistry between all the performers, making it an easy choice in this list of the 10 best sitcoms of the 1980s.
6. ALF
Though its creators originally had a bit of an older audience in mind, the show about an alien life form crash landing on Earth quickly became a hit with kids and a powerhouse family sitcom. ALF debuted in the fall of 1987 and was an immediate hit–especially in my household. ALF is the story of Gordon Shumway, an alien from the planet of Melmac that crashes into the garage of the Tanner Family. Over the next four seasons, we are treated to a classic fish-out-of-water, stranger in a strange land premise as ALF navigates his new life while trying to repress his bizarre customs such as eating cats. 
ALF was a big risk by NBC but came around at the exact perfect time. The network was struggling to find a hit and was more willing to take risks. And a prime-time show with a puppet as the lead was a huge risk. But because of the incredible creativity and performance of ALF's creator–Paul Fusco–, it was easy to forget we were watching a puppet. Fusco created such a lifelike and engaging character that thousands of kids even thought he was real.
At its peak, NBC was receiving 40,000 pieces of mail a week from kids writing into ALF himself. And Alf was true performance art. ALF was never to be referred to as a puppet or character, but as an actual being. Fusco would often stay in character as ALF between scenes and during outtakes. Even the show's credits listed assistance to ALF like he was a star performer. 
And since ALF was a huge hit with kids, this led to a tidal wave of merchandise products, making the show incredibly profitable. ALF was never a number-one show but cracked the top ten during a time when some of the biggest sitcoms in history–with big-name stars–dominated the ratings. I have a previous episode all about the history of ALF, but this remains one of my all-time favorite shows with its seamless blend of humor, heartwarming stories, and one of the defining characters of the entire 1980s. 
8. A Different World
One of the best spin-offs ever, a Different World debuted in September of 1987 on NBC. A spin-off of the Cosby Show, A Different World follows Denise Huxtable attending a fictional historically black college. It stars Lisa Bonet as Denise, Jasmine Guy as Whitney, Marisa Tomei as Maggie, Dawn Lewis as Jaleesa, and Kadeem Hardison as Dwayne. We also met Sinbad as Coach Walter Oakes.
This was more than just a Cosby Show spinoff, as A Different World was a groundbreaking sitcom that dealt with issues regarding racism, black history, and the AIDs epidemic. A Different World was a huge hit for NBC and featured many guest stars including
Halle Berry
James Avery aka Uncle Phil, and Alfonso Ribeiro aka Carlton from the Fresh Prince of Bel-Air
Jesse Jackson
Gladys Knight
Kriss Kross
Billy Dee Williams
and even Tupac. 
In its first season, A Different World was the second most-watched show. In season two, it was still number three and still in the top five by the end of the decade. At its peak–viewer-wise in the 80s–more than 36 million people were tuning in. A Different World concluded on July 9th, 1993, marking the end of not only a groundbreaking sitcom but a true network powerhouse. 
7. Perfect Strangers
What do you get when you take a character from the fictional country of Mypos who moves to the big city of Chicago to live with his cousin? You get one of the most beloved–and quite important–sitcoms of the 80s: Perfect Strangers.
Perfect Strangers stars Bronson Pinchot as Balki Bartokomous and Mark Linn Baker as cousin Larry Appleton. And the premise I just explained really is the entire essence of the show. This is a classic fish-out-of-water story to see how a character acclimates to a strange new land. It's basically like a family-friendly Borat. 
Perfect Strangers was quite a big hit and a critical show for ABC. Perfect Strangers debuted on March 25th, 1986 as we watched Larry and Balki try to coexist–yet another classic sitcom trope. According to a 2016 Mental Floss article, the origins of the show come from the 1984 Summer Olympics. The show's producers were watching the cultural shock being experienced by the international athletes and thought this could make for a great series. 
Perfect Strangers was never a massive ratings hit, but regularly finished in the top 40 and won its time slot. But it would become a key part of a beloved weekly television ritual. Perfect Strangers started out on Tuesday nights before being moved to Wednesdays for the next two seasons. In March of 1988, it moved to Friday nights, where it became the cornerstone of the beloved TGIF Friday night lineup. 
Perfect Stranger also led to another cornerstone of TGIF going forward. One of the side characters on Perfect Strangers was Harriet Winslow. She has a police officer husband named Carl and this, of course, would spin off into the gigantic hit and new cornerstone of TGIF: Family Matters.
Perfect Strangers created the perfect 1980s sitcom formula that many other shows would follow. This includes a distinctive theme song written by Jesse Frederick and Bennett Salvay and performed by David Pomeranz. Several other shows would use this same team to create similar style theme songs that were light, airy, and upbeat, including Family Matters, Full House, and Step by Step. 
Perfect Strangers was a huge hit in my household and another one of those shows we never missed. The characters were great, had a lot of physical humor, and the show didn't take itself too seriously. It was heartwarming, accessible to a wide audience, and seemed like a throwback to sitcoms of the past. The great Lucille Ball was reportedly a fan of Perfect Strangers and you can't get much higher praise than that. Perfect Strangers ran for 8 seasons, finishing up on August 6th, 1993. And Perfect Strangers is an interesting and important 80s sitcom because if it never existed, we probably wouldn't have got TGIF and many of the beloved shows that became a part of it. If you want some more about the history of TGIF, I have a previous episode all about this beloved Friday Night time block. 
5. Night Court
Most of the classic 80s sitcoms were contained in one location, that being a house. But within that house, the show could move around through various rooms or the backyard to give the characters a change in environment and somewhere new to interact. Then there was one show pretty much limited to a single room. Probably not the one you're thinking of. We'll get to that in a bit. But the one I'm referring to is presided over by the Honorable Judge Harold T. Stone. Night Court is simply the story of an entertaining judge presiding over a court dealing with petty crimes. That's all there is to it, but the ensemble cast and the parade of bizarre characters and cases is what makes Night Court such a classic sitcom. 
And it's the single location that makes Night Court such a unique show. The strength of the cast to be able to use one set but create so many great episodes is a testament to their talent. Night Court was like watching a stage play where the physical location really isn't relevant. It's the premise and the characters. All brought to life by some incredible performers, including:
Harry Anderson as Judge Harry T. Stone
John Larroquette as Dan Dan Fielding
Richard Moll as Bull
Markie Post as Christine Sullivan
Charles Robinson as Mac
And Marsha Warfield as Roz. 
Night Court debuted on January 4th, 1984, and ran all the way until May 1992. Night Court is an important show for NBC as it was pivotal in helping get the network back on track. It wasn't a family sitcom, but a situational comedy in every sense of the word released during a time when there wasn't a guarantee that sitcoms could be a powerful genre. Night Court also aired alongside some other heavyweight shows–that we'll cover in a minute–on what would become the most powerful night in television: Thursdays. 
I loved Night Court. It leaned more toward the adult side of comedy but was still accessible thanks to the beloved characters. Night Court wasn't the highest-rated show on TV, but during its prime, it hit the top ten and achieved a 23.2 rating. And most notably, Night Court was a critical hit. Over the course of the series, the show was nominated for 34 Emmys winning 12 of them. John Larroquette also won a record–at the time–four straight Emmys for outstanding supporting actor in a comedy series. 
4. The Golden Girls
What do you get when you take a unique premise, top-notch writing, possibly perfect casting, and one of the best ensemble casts ever? You get the story of Dorothy, Rose, Sophia, and Blanche, better known as the Golden Girls.
Debuting on September 14th, 1985 on NBC The Golden Girls is the story of four older women all living together in a home in Miami. That's it, That's all the premise needed as an incredible cast was assembled to bring the characters to life. Dorothy is played by Bea Arthur, Blanche by Rue McClanahan, Sophia by Estelle Getty, and Rose by the great Betty White. Golden Girls was yet another important show for NBC. It was also unique in that it aired on Saturday night, not exactly a common night for a sitcom. But Right out of the gate, Golden Girls was a huge hit. It finished in the top ten every year for the rest of the 80s and would easily average at least 30 million viewers per episode. 
Golden Girls was also unique in that it dealt with a lot of social issues that you didn't always see addressed on other shows at the time–especially in a sitcom. The series dealt with topics such as same-sex marriage, HIV/AIDS, how our elders are cared for, and even environmentalism. Golden Girls ran until May 9, 1992, and along the way, became a staple at the Emmy Awards. Over the 7 seasons, Golden Girls racked up an incredible 68 Emmy nominations winning 11, including the award for Outstanding Comedy Series–Twice. Also, each of the performers won at least one Emmy. The show was a powerhouse in every sense of the word. 
One of the great things about Golden Girls is how everyone could identify and see themselves in one of the characters. They all just felt so relatable. The chemistry between the four performers is on an all-time great level. And it's a sitcom that feels like it could exist in any decade. 
3. The Cosby Show
It's obviously become very difficult to discuss The Cosby Show today, but this is a look back on the massive cultural impact the show had in the 80s and the work of all the creators, writers, actors, and crew that helped create a show with some of the largest–and most consistent–ratings in the history of television. It's the show that relaunched the sitcom and showed how profitable they could be. 
Debuting back in 1984, The Cosby Show is the story of the Huxtable family: Father Cliff, Wife Claire, and kids Theo, Sondra, Denise, Vanessa, and Rudy. The Huxtables live in Brooklyn, New York and we watch their daily life and struggles. The thing that was unique and drew so many people in is that not a lot happened on an average episode. It really was like a show about nothing as we watch the daily life of a family. But that's what made it so relatable. It felt like watching your own life.
The Cosby Show was pretty groundbreaking in its portrayal of a successful, upper-middle-class African-American family on TV and helped pave the way for shows like A Different World. Family Matters, In Living Color, and the Fresh Prince of Bel Air. 
The story of TV sitcoms in the 1980s really is the story of The Cosby Show as it dominated the ratings. Except for its very first year–when it still hit number 3 right out of the gate–the Cosby Show was the number one show in the U.S.–for the rest of the decade. It also topped the ratings here in Canada, along with Australia and New Zealand. It was also a top-rated show in Denmark, The Netherlands, and even number one in South Africa. For the entire second half of the 80s, no other show finished ahead of it. Not 60 minutes, not Cheers, not Monday Night Football–nothing. 
Evan Seinfeld and Friends at their peaks didn't hit the numbers The Cosby Show did. The TV landscape is much different today, but still, if you combine the series finale ratings for The Office, Modern Family, and The Big Bang Theory, it's still nearly 5 million fewer viewers than watched an average episode of The Cosby Show in 1986. And that's just the average. During the first week of January, 86, just two years into its run, one specific episode hit a rating of 38.5.
As reported by the Associated Press, this was "'the best performance for any regular series episode since the famous Dallas, "Who Shot JR episode" from 1980. And it's important to point out what a rating number meant back then using the American viewing audience in 1986 as an example. The average of 35.9 for The Cosby Show back in 86 measures the percentage of the nation's 86 million homes that had a TV. So that 35.9 rating actually equals an average of around 42 million viewers. In the 1986/87 season, it hit heights of 63 million viewers. 
According to the book "Black Television Travels: African American Media Around the Globe" by Timothy Havens, The Cosby Show generated over a billion dollars in domestic syndication sales and close to a billion in ad revenue for NBC. During the 80s, it "attracted more viewers and made more money than any series in television history." By the end of the 80s, It still averaged 40 million viewers. That's more than double than watched this year's academy awards. 
The Cosby Show–which ran until April 1992–solidified Thursday nights on NBC as a night you could not miss. and Thursday continued to be the night on television when future gigantic hits like Seinfeld and Friends moved into the time slot. 
3. Cheers
Next, you know a show is an all-time classic when you can identify it by the first few notes…
Where do you even begin with Cheers? Not only is it one of the defining sitcoms of the 1980s, but in the history of television. It's many people's all-time favorite show and gave us one of the biggest tv events ever with the finale. 
Cheers is the story of Sam Malone Played by Ted Danson, a former pitcher for the Boston Red Sox who runs a bar. One of the servers is Diane Chambers, played by Shelley Long. We'll get to their dynamic in a minute. The rest of the show is basically just hanging out in a bar and includes Nicholas Colasanto as Coach, George Wendt as Norm, Rhea Perlman as Carla, John Ratzenberger as Cliff, Woody Harrelson as Woody, Kelsey Grammer as Frasier and Bebe Neuwirth as Lillith. The last two would star in one of the best spin-off shows ever: Fraser. In later seasons, when Shelley Long left, Kirstie Alley came on as Rebecca Howe. 
Cheers is the epitome of a show where you feel like you know the characters personally and are just hanging out with them. Like Night Court, it can be a challenge to create something in a static environment, but this is a testament to the writing, actors, and performances. And then there is the huge angle that drew in so many viewers and kept them engaged. With all due respect to Ross and Rachel and Jim and Pam, the will they or won't they on-again, off-again dynamic between Sam and Dianne is one of the greatest in sitcom history.  Partially influenced by the on-screen dynamic of Katharine Hepburn and Spencer Tracy, the love/hate relationship between Sam Malone and Diane Chambers was required tv viewing. 
Cheers took a while to find an audience, but back in the 80s, shows were given a little more time to get established. In its first season, it ranked terribly, finishing 74th. The next season, it was a little better hitting number 34. In season three, it reaches the top 15. By season 4, it was in the top five and would remain there–and the top three–for the rest of the decade.
By the end of the 80s and into the early 90s, upwards of 34 million people tuned in. The series finale of Cheers was not only one of the biggest TV events of all time. Cheers comes in at number 2 for the most-watched finale ever behind the MASH finale. Over 80 million people tuned in to watch the beloved 1980s series wrap up in May 1993. And I remember that night like it was yesterday. With possibly the greatest theme song of all time, Cheers was an era-defining comedy with some of the best performers on TV.
1. Family Ties
As big a ratings juggernaut as The Cosby Show was, our final entry is a beloved family sitcom not too far off. And it's one that had a very clever premise–that perfectly encapsulated the 1980s. What happens to two liberal former hippies with a 1960s radical mindset that find themselves with a conservative, money-hungry son during an era of Reaganomics?
Just like Cheers, Family Ties debuted all the way back in 1982 on NBC, a year that would end up being one of the most important years in the history of the network as it created two of the biggest hits of the decade. And Family Ties came out during a time when there weren't many nuclear family sitcoms out there. But because of the success of Family Ties–there soon would be. NBC was also struggling in the ratings and the show was developed by Gary David Goldberg, who loosely based it on his life growing up in Ohio. 
Family Ties was based around the son of the Keaton family, Alex, played by Michael J. Fox in a role originally intended for Matthew Broderick. The role of Alex, a certain time travel movie from 1985, made Michael J. Fox one of the biggest stars on TV. 
Besides Michael J Fox as Alex P. Keaton, Family Ties starred Michael Gross and Merideth Baxter Birney as Steven and Elyse Keaton. Tina Yothers as Jennifer, Justine Bateman as Mallory, and in season 5, Andrew played by Brian Bonsall. You can always tell when a sitcom is trying to freshen things up as they always introduce a baby or a pet. There were also other characters, such as Skippy, Lauren, Alex's girlfriend played by Courtney Cox, and Uncle Ned played by Tom Hanks, who you may remember being at the center of a very intense episode.
 If you grew up watching Family Ties, you saw several guest stars who would go on to become big-time names such as Christina Applegate and David Faustino, both of whom would go on to star as Kelly and Bud Bundy on Married With Children. There was Julia Louis Dreyfus and Geena Davis. Also appearing were River Phoenix, Corey Feldman, and Will Wheaton, and if you know your 80s movie history, you know that's three out of the four actors from Stand By Me. And one last nice tie-in was a guest spot by Crispin Glover who would play Michael J. Fox's dad, George McFly, in Back to the Future. 
Speaking of Back to the Future, Michael J. Fox famously shot both Back to the Future and Family Ties at the same time. He would only get a few hours of sleep a night and was running on fumes while staring in both. Fox was so overtired that he reportedly panicked one night on the set of Family Ties before a scene, as he couldn't find Doc's camcorder.
The characters of Family Ties became so quickly established that it was easy to feel like they were an extension of our own families. And it really was a simple but unique premise for a sitcom. Family Ties reflected what felt like a shift to conservatism in the country and the Yuppie era represented through the character of Alex P. Keaton, while at the same time, it was a family show that seemed to harken back to the early days and tone of the first sitcoms.
At the center of the show were Democratic parents, butting heads with their Republican son. There is even the idea that the P in Alex P. Keaton stands for peace as Alex was born while Steven and Elyse were serving in the Peace Corps. But Family Ties was also about the cultural divide happening between Baby Boomers and Generation X. 
Family Ties was beyond a monster hit. At its peak, a third of all households tuned in to watch, and it regularly finished second in the ratings just behind The Cosby Show. In 1986, it hit a rating of 32.7. To put this into context, today, Monday Night football averages just around 15 million viewers. Family Ties was part of that monster Thursday night lineup for NBC. If you grew up in the 80s, you may remember what a huge night of TV Thursdays were as–on the same night–the lineup was: The Cosby Show, Family Ties, Cheers, Night Court, and Hill Street Blues. A night and lineup that was never topped. The Family Ties finale, which aired on May 14th, 1989, drew in over 36 million viewers, making it one of the most-watched series finales ever. 
I have to say that Family Ties is my favorite 80s sitcom ever. It was another one of those required viewing shows in my house. I felt like I knew the Keatons personally. I was a huge Michael J. Fox fan and the fact he had starred in my favorite TV show and movie at the exact same time was joyous. All in all, Family Ties was a powerhouse show and a defining 1980s sitcom. 
Wrapping Up the 10 Best Sitcoms of the 1980s
It's tough to narrow down a decade of amazing shows to just ten, and I have to give mention to some other classic 80s sitcoms, including Webster, Different Strokes, Silver Spoons, Mr. Belvedere, Punky Brewster, Gimme a Break, and Charles in Charge. I also have to mention a few that came out near the end of the 80s but would go on to dominate television in the 90s such as Seinfeld, Roseanne, Married With Children, Saved by the Bell, Family Matters, Full House, and Murphy Brown. 
In the 80s, the sitcom was back, and it was more powerful than ever. The sitcoms of the 80s were true appointment viewing and you dare not miss any episodes so as to not be out of the loop the next day. The sitcoms of the 80s brought in ratings that the networks could only ever dream of. It's hard to think of it now, but there was worry going into the 1980s that prime time would turn into a vast wasteland. But the opposite happened.
Spurned on by the sitcoms of the 80s, TV changed forever. Things like demographics became more important than ever before and advertisers clamored to get in front of all the viewers. And this brought in a lot of revenue. According to an August 1981 New York Times article, at the start of the 80s, advertisers spent what was then a record $10.8 billion. Adjusted for inflation, that's around $39 billion. 
A big advertising number, but, as the decade began, TV revenue was actually down more than 2%. This is when the TV landscape seemed uncertain and "The American television industry's pretax earnings declined in 1980 for the first time in a decade." Just a few years earlier, TV earnings increased at an 18% rate. But as the 80s began, TV industry profits dropped for the first time since 1970 when Cigarette companies were no longer allowed to run commercials.
This was the uncertainty of television in the early 80s until these sitcoms helped change the landscape. By 1988, right during the peak of some of these shows, advertisers spent the equivalent of what today would be nearly 64 billion dollars to get their commercials in front of us. As reported in the Times in March 1990, By 1989, broadcast television advertising revenue hit a staggering $21.35 billion or nearly 52 billion today. 
But at the time, numbers like that didn't mean anything to us. We just loved the shows that we loved. 1980s sitcoms were unique in their combination of unique premises, clever writing, and memorable characters. They helped to define the pop culture of the decade, and they continue to be beloved by audiences today.
Is the classic, three-camera sitcom with a laugh track a thing of the past? Maybe, but the 80s remain a true Golden Age of Television sitcoms. An era of beloved favorites that also changed the course of the entire industry.