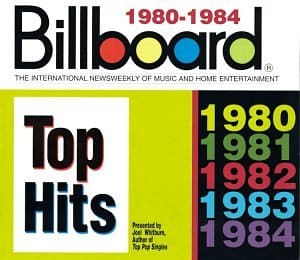 It was an amazing decade where new styles of music were introduced to the public. The top songs of the 80s include a wide variety of artists and genres of music. The start of the decade still had the carryover from the abysmal disco era, and the top songs looked quite different by the end.

This article will look at the number one song for each year in the 80s from 1980 to 1989. The info and data are taken from Billboard and we'll take a quick look at some behind the scenes of each song and what made it such a big hit for that specific year. 

The Top Songs Of The 80s
Today, it's a little tough to determine what makes a number one hit. IN the 80s, you could narrow it all down to the Billboard charts. These days you have those charts but also downloads, streams, YouTube views, social media engagement, and probably way down the list: physical album sales.

Back in the 80s, it was obviously all about album sales. You could still buy vinyl but cassette tapes, and their singles would reveal the success of a song. The radio would introduce us to anything new and if you liked it enough you could head to a record store (kids, ask your parents what a record store was) and own it for yourself. 

If you were quick with the trigger finger, you could record off the radio onto your sweet dual cassette recorder and put together your own mixtapes. Technology started to change and the advent of the compact disc brought us a quality of music we never know existed.

But CDs were not cheap. I didn't know too many people who had a CD player in the 80s, so this decade was all about the cassette tape. I actually didn't get a CD player until the early 90s and I'm proud to say that the very first CD I ever owned was the Jurassic Park soundtrack.

There was also MTV which would introduce us to new and exciting music, and MTV itself was responsible for driving up album sales – especially for previously unknown music. Check out my full article on the history of MTV and how it changed the way we consume media. 

SO let's get in the Delorean and go back to the time of leg warmers and New Coke and look at the top songs of the 80s starting at the beginning of the decade.

1980: Blondie – "Call Me"
Blondie was an interesting combination of carryover from the 70 disco era, but a band that incorporated many styles. They may have been responsible for the eventual success of hip hop as their song "Rapture" would feature Debby Harry "rapping" and making reference to hip hop culture and groups such as Fab 5 Freddy. 

"Call Me" was released in February 1980 while Blondie was part of the New Wave movement. The song was used in the soundtrack for American Gigolo and the song was originally pitched to Stevie Nicks. 

The song is written from the perspective of the main character of American Gigolo – a, um, 'man of the night' – and was inspired by the imagery from the film. The song hit number one on April 19th, 1980, would remain number one for 6 weeks, and would end up being Blondie's biggest single. It was also certified Gold and the single sold over a million copies.

1981: Kim Carnes – "Betty Davis Eyes"
I remember this song very well when I was younger but had no idea it came out this early in the decade. "Betty Davis Eye"s was not an entirely original song as it had been also released in 1974 by writer and composer Jackie DeShannon. 

The original version was a bit more of an RnB style and more uptempo. Carnes version would be more synth-based which helped lead it to more success. Synth based music was starting to emerge in conjunction with the advances in technology and the New Wave movement.

"Betty Davis Eyes" would hit number one on May 16th, 1981 and would stay number one for 9 weeks making it the top song of 1981. This song was a monster and would hit number one in 21 different countries. It also won the Grammy for Song of the Year and Record of the Year.

Kim Carnes helped to bring back legendary actress Betty Davis into the popular conscious. Davis, who was 73 at the time, thanked all involved with the 1974 and 1981 versions for making her relevant again. 

1982: Olivia Newton-John – Physical
If you wanted to sum up the 80s in one song, it's probably "Physical" by Oliva Newton-John. This song is synonymous with the decade with its leg warmers, aerobics, and fluorescent colors. Physical was the title track to Newton-John's 12th album if you can believe that.

It was originally called "let's get physical" and was written by Terry Shaddick and Steve Kipner and was first intended for a male performer. Rod Stewert was seen as the ideal male choice and I can actually see him making this song work.

Newton-John's manager somehow accidentally heard the song and thought it would be perfect for her. He sent it her way but she was not into it at all. She originally relented and recorded the song, and it turned out to be a smart move.

Physical was released later in the year on September 28, 1981, but it didn't take long to hit number one which it did on November 21, 1981 – and then it took over the world. This song was a juggernaut and would stay at number one for an astounding 10 weeks all the way till January 23, 1982. 

2 million copies were sold just in the United States and the song was certified platinum. It would be Newton-John's biggest hit and made her a pop icon. It featured a pretty risque (for the time) video and would also lead us to Holly Flax and Michael Scott performing "Let's Get Ethical" at Dunder Mifflin…

1983: The Police: "Every Breath You Take"
I love the Police and I think this song will live on forever. The Police started out as more of a punk rock band and evolved into a very influential and musical diverse trio. I personally believe a lot of the change in direction came from drummer Stewert Copeland.

Copeland spent a lot of time in the Middle East and adopted a lot of their unique percussion patterns which differed a lot from the standard 4:4 driving time signature you hear in 90% of all music. This lead to more creativity which helped propel the band forward.

Every Breath You Take was a single from their 1983 album Synchronicity. The song was written in 1982 by Sting as a response to a breakup he was going through. People think of it as a positive song but it has a much darker undertone to it. Every Breath I take has some influences in Led Zeppelin's D'yer Mak'er and this song too a long time to record.

The song took months to record and lead to constant fighting within the group. It would be released on May 20, 1983. It was, of course, the biggest hit of 1983 and one of the biggest of all time. It stayed number one for 8 weeks and was actually The Polices' only number one hit.
It would win the Grammy for Song of the Year along with Best Pop Performance and has been recognized by BMI as the most played song in radio history if you can believe that. 

1984: Prince – "When Doves Cry"
I was never a huge Prince fan but this was still a massive hit. It's technically not the biggest number one released that year, but this is where BIllboard charts get a little hazy. When Doves Cry was number one for 5 weeks, but Madonna's Like a Virgin would be number one for 6. The problem was Like a Virgin was released later in the year so it was only number one for a few weeks in 1984, and then 4 more in 1985 – so it wasn't even the number one hit that year.

When Doves Cry comes from the iconic Purple Rain album and it was inspired by one of his own relationships. He composed the song in one night and it was used to match specific scenes from the accompanying movie. 

One interesting thing about this song is that there is no bass line in it and uses a baroque style classic sound at the end. The song was released on May 16, 1984, and was the biggest hit of that year. Of all the top songs of the 80s, When Doves Cry might have had one of the longest-lasting impacts.

It's ranked number 52 on Rolling Stones top 500 songs of all time and is considered one of the top songs that helped shape Rock n Roll.

1985: Wham! – "Careless Whisper"
When it comes to the top songs of the 80s, 1985 was an interesting year. I propose that 1985 was the best year of the decade (check out my article why this was the case here) and when it came to music, there was a real mixed bag.

"Careless Whisper" would be the second-lowest total weeks at number one with 3, and also faced a ton of other competition (we'll see some more of this in a moment). Among the other top songs of 1985 that spent at least 2 weeks on the Billboard number one included:

Foreigner – "I want to Know What Love Is"
We Are The World
Tears For Fears – "Shout"
Huey Lewis and the News "The Power Of Love" (check out my article all about Back to the Future!)
Dire Straits – "Money For Nothing"
Starship – "We Built This City"
But back to Careless Whisper. Written by the great George Michael (we'll see him again on this list) and Andrew Ridgeley, this was one of the earliest songs, written when they were 17. It's based on Michaels's own childhood shortcomings being a fat kid with glasses and liking a blonde girl who wasn't interested. It was released in the UK in 1984 where it was a huge hit, was number one for three weeks, and was the fifth biggest-selling single of the year. 

 "Careless Whisper" then came out in the U.S. in February 1985 where it would go on to be the number one song of 1985 on Billboard. But it was interestingly credited as Wham! Featuring George Michael. 

Michael was admittedly never a big fan of this song but it had some lasting power become a classic for smooth radio everywhere.

1986: Dionne Warwick – "That's What Friends Are For"
I hope that you're not tearing up at the mere mention of this song. This very sentimental song has some interesting intentions and was almost my grade 8 graduation theme song which we were forced to sing.

"That's What Friends Are For" was originally a movie song recorded by Rod Stewart in 1982 for the movie Night Shift. It was written by the epic Burt Bacharach and then re-recorded by Warwick, Elton John, Gladys Knight, and Stevie Wonder – But it was credited as "Dionne and Friends".

The song was released as a charity single to bring awareness to AIDS along with raising money for research.  The song, and the money it raised, were both a massive success with it generating over $3 million dollars for AIDS research.

They put it out in October 1985, but it wouldn't reach number one until January of 1986 where it stayed number one for four weeks making it the top song of 1986.

Also, I lip-synched our entire graduation performance of this song…

1987: The Bangles – "Walk Like An Egyptian"
If you're too young to remember this, there was a period in the 80s when all things Egypt was a big deal. There was some sort of Egyptian renaissance happening with things like this song and even Steve Martin performing the "King Tut" song on Saturday Night Live.

"Walk Like An Egyptian" came from the Bangles album Different Light which was released in 1986. The song actually goes back to 1984 with a demo of it first being recorded then. It bounced around for a bit before eventually being offered to The Bangles.

It came out in November 1986, but wouldn't become a number one hit until 1987 where it would be the top song of that year. This song is unique because it's the first number one for an all female group that played their own instruments. When you combine this with their other massive hit, "Manic Monday", you have the Bangles emerging as one of the top groups of the 80s.

An interesting fact about "Walk Like An Egyptian" is that it was actually banned for radio play after the 9/11 attacks. 

1988: George Michael – "Faith"
He's back! Not that he was underappreciated in his time, but George Michael really was an incredible artist. Faith was an amazing song that could be released is many different decades and still sound fresh and not dated. 

This is when Michael broke free from Wham! And put out his first solo album also called Faith. The idea behind the song – that made it sound like it could work in multiple decades – was to take a real Rock n' Roll approach to it. It uses that classic rock beat along with a traditional Bo Diddley sound to it.

The whole song was written, arranged, and produced by George Michael. It actually hit number one late in December 1987 but carried over into the new year and Billboard puts this as the number one song of 1988 where it stayed at the top for four weeks. "Faith" was also number one in Australia and Canada and reached number 2 in the U.K.

I guess they didn't get over the split of Wham!…

"Faith" also had some staying power to it and spent 9 weeks in the top ten, was in the top 20 songs for 11 weeks, and stayed for an amazing 15 weeks in the top 40. 

1989: Chicago – "Look Away"
Kind of a surprising song to close out the decade when we look at the top songs of the 80s. 1989 might have been the best year for epic songs of the 80s – just look at these other number one hits that year:

Poison – "Every Rose Has Its Thorn"
Paula Abdul – "Straight Up"
Debbie Gibson – "Lost In Your Eyes"
Mike and the Mechanics – "The Living Years"
Roxette – "The Look"
Fine Young Cannibals – "She Drives Me Crazy"
Bon Jovi – "I'll Be There For You"
New Kids On The Block – "Hangin' Tough"
Milli Vanilli – "Blame It On The Rain"
Billy Joel – "We Didn't Start The Fire"
Holy crap, what a year. This is barely scratching the surface of number ones from 1989. But back to Chicago…

"Look Away" is the ultimate power ballad from a band that's more synonymous with earlier in the 80s. It was the second single from their album Chicago 19. This song is a bit of a weird anomaly when it comes to the Billboard charts. It was number one the Adult- Contemporary chart but was not number one on Billboard in 1989.

It went into the charts in September 1988 and was number one for two weeks that year. By January 1989 it had already been certified gold and sold more than other singles in 1989. This somehow allowed it to be the number one song of 1989 even though Janet Jackson's "Miss You Much" and Phil Collins' "Another Day In Paradise" were both tied for most weeks at number one with 4. 

Wrapping It Up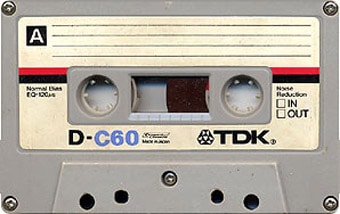 So that's the top songs of the 80s, and what a decade it was for music. There are a few other notable achievements to look at when discussing number ones:

Most Amount Of Number One Hits – Michael Jackson of course with 9 followed by Madonna, Whitney Houston, and Phil Collins with 7.
Top Artist By Total Weeks At #1 – Obviously Michael Jackson again with an astonishing 27 weeks spent with a number one hit. Second place is Lionel Richie with 21 and then it drops off 16 with Paul McCartney and George Michael tied. 
And, if you were paying attention, the song that ruled the decade with the most weeks at number one was "Physical" by Olivia Newton-John with 10 weeks atop the Billboard charts.