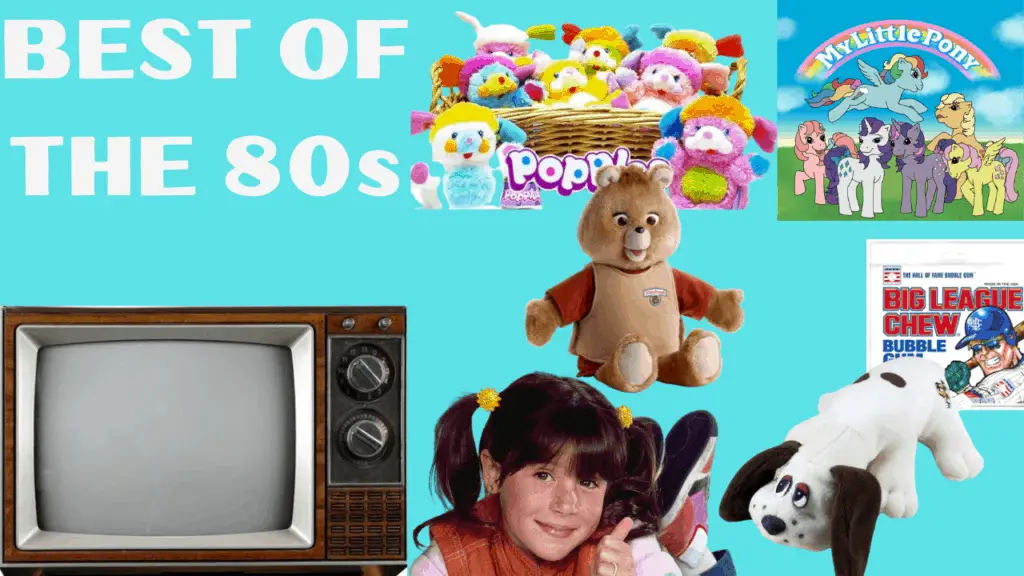 The 80s were obviously amazing.
But as good as this decade was, the one thing that this day-in-age has going better for it is the ability to connect with like-minded people.
The internet and social media have allowed us to not only relive the things from the past we love, but to connect with other people who share the same viewpoint. Unless you were in a Dungeons & Dragons club, or part of a letter-writing group, it was really hard to connect.
The internet and social media have also allowed us to "find our tribes" and connect with even the most obscure niches. If you thought you were alone in loving a certain TV show or movie—you're not! There are thousands of other people that share your passion and enthusiasm for the things you love.
One of the best ways to connect with other 80s lovers is through Instagram pages, YouTube channels, and Facebook groups. One of the best groups for this is the 1980s Child Facebook community. This is an amazing place to share all your favorite things of the greatest decade ever.
I reached out to its creator to go a little deeper into what the 80s mean to her. So here we go!
Q. What Makes The 80s Such a Great Decade?
I really do feel it is because I grew up in this decade. I was born in 1974, so my childhood was mainly in the 80s.  I see this decade through a child's eyes; all the wonderful toys and books; running around outside when it's nice to play with friends; we weren't tied down to today's technology of iPads and cell phones.
Q. What are Your Favorite (or Top Favorite) 80s Movies and Why?
My favorite movie genre of the 80s is a tie between comedies and horror.  I really don't have *one* favorite 80s movie!
Q. Some Favorite 80s Actors and Actresses?
My favorite actors were, of course, comedians: Chevy Chase, Dan Aykroyd, Steve Martin, and Martin Short.  
Q. What Do You Think Were Some of the Best Toys of the 80s?
I was a tomboy (still am) so I have an affinity for Transformers, and I also loved the slot car tracks. My sister and I did play with Barbies and My Little Pony!
Q. What is Your Favorite 80s TV Show and What Made it the Best?
My favorite would have to be the Golden Girls. All of the characters had such different personalities that made them click so well together.  
It also brought up a lot of topics that weren't really covered on shows back then (Dorothy's brother being a crossdresser, Blanche being asked by her teacher to give favors to pass a class, to name a few) I watched it in the late 80s up until it ended, and I watch the repeats all the time on tv.
Q. What Are Some 80s Foods, Drinks, or Snacks You Wish We Still Had Today?
I miss potato skins potato chips, I think Keebler made them (edit: They were called "Tato Skins" and came out in 1985).
The popsicles that were in the plastic were so good, but they don't taste the same now.  We always had Koolaid growing up, but I don't care for it now. 
Q. Favorite cartoon show? 
Toss up between Garfield (the tv specials) and Transformers cartoons.  Garfield was and still is my absolute favorite!
Q. What Do You Think Were Some of the Best Bands, Artists, or Music of the 80s?
I really liked Michael Jackson, but my true love was George Michael. I followed him from Wham! up to his death. I still listen to his "Faith" album.
Q. How did the 1980s Child Facebook page/group start and grow?  
I wanted a page where every 80s child could reminisce.  When the posts come up on their feed, I hope that they feel a little twinge of homesickness mixed with sweet memories of their childhood.  Or the posts that bring out, "Oh, I had forgotten about this! Thank you!"
The group became an extension of the page. The group has turned into a wonderful place for people to share about their childhood and discuss anything 80s. I have a wonderful group of admins who help run the group, and we are proud to say we keep it drama-free.  It is a safe place for people to come and bring up great memories of days gone by.  The members make the group!
Q. What Do You Want to Continue to See From the group and What Would You Like it to Evolve Into?
I want someone to be involved or to come from it saying, "wow  I just relived some of my childhood, and it made me happy." Even if it is just for a few moments or the whole day. I hope we keep growing into a community people will say they are proud to be a part of. June 3 will be our 3 year anniversary.
Wrapping It Up
So definitely head over to the 1980s Child Facebook page and have a look back on the greatest decade. As I mentioned at the start, it's such a great time right now to be able to connect and share the things you love best. 
And if you want some more in-depth stuff on some things discussed here, check out some of the related blogs I have!