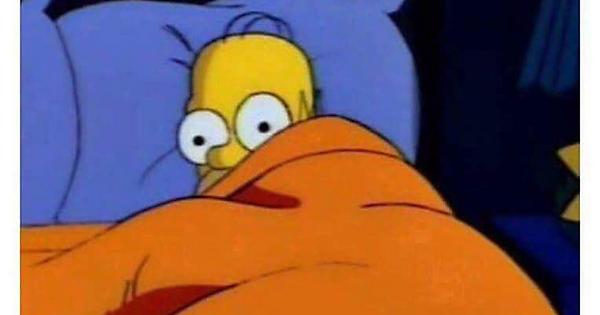 This sucks. You may never have heard of a quarantine watchlist, and if you're reading this in the future (or the present time for you I guess – did we colonize Mars yet?), just Google what happened at the start of 2020 and you know – without going into detail – that we had A LOT of time on our hands.

So, I thought I would take this opportunity to put together a nice little quarantine watchlist that revolves around some amazing 80s entertainment. Some of the stuff on this list will hopefully be new to you, and some others will be a reminder on some classics that you may not have seen for a while.

Honestly though, thank crap for streaming services. I have a pretty decent Blu-Ray collection (which I think is the best physical format ever – maybe LaserDisc if you want to read my blog all about that here) but streaming services were made for times of lock-in.

And it's crazy how many of them there now are. It's to the point that there as many offerings as cable channels, specifically:

Netflix
Amazon Prime
Hulu
Crave (In Canada)
Disney +
HBO Max
YouTube Premium
HBO Now
Apple TV
HBO Go – calm down HBO, we get it…
CBS all access
WWE Network
Holy crap. Just looking at this list is ridiculous, and this isn't even half of what's available. You can even get Crunchyroll, which isn't as delicious as it sounds but is an Anime streaming service.

The point is, there is no lack of content out there. So with this in mind, let's look at the best 80s entertainment to make up your quarantine watchlist. In no particular order.

The Ultimate 80s Quarantine Watchlist:
1. The Dark Crystal: Age Of Resistance
I really hope you got to watch this when it came out, as the Dark Crystal reboot on Netlfix is astounding. It's a visual masterpiece too, and you could watch this with the sound off and still enjoy it. 

It's probably best to watch the original Dark Crystal beforehand, even though you don't technically have to – but why wouldn't you, you've got the time. This series serves as a sequel to the 1982 Jim Henson classic and still makes use of puppetry and model sets without relying totally on CGI.

The original Dark Crystal still holds up today considering how old it is, and it tells the story of the Skeksis and the Mystics and the quest of Jen and Kira. The Age of Resistance returns us to the mythical land of Thra and unfolds over 10 phenomenal episodes.

I wrote a full review of all the episodes here if you want to follow along but the entire series is magical, dark, and compelling. Jim Henson would be proud of this. 

2. Ghostbusters 2
There's been a ton of renewed interest in Ghostbusters over the last few years with some new offerings, and we all remember how great the original is. Ghostbusters 2, unfortunately, has fallen by the wayside a bit and people seem to forget that it exists. 

Not me though! This is a good time to revisit this pretty decent follow up that came out in 1989. Any sequel that follows a blockbuster has the unfortunate pressure to recreate the original hype, and that's pretty much impossible outside of a handful of movies. 

Ghostbusters 2 takes place 5 years after the events of the first film, and all the main actors make a return. There are criticisms though, and many thought it to be too much of a rehash of the original and a little more watered down to cater to kids and families. 

It's worth checking it out to see this all unfold on the screen though, as the actors and crew had a lot of objections to it. Harold Ramis and Dan Aykroyd put together a script that was focused on the theme of "the consequences of negative human emotions in big cities," which is an interesting theme considering the current state of things.

A ton of rewrites happened and the film was made at breakneck speed with reshoots happening just two months before the release. Keeping all this in mind while watching makes for a pretty unique viewing experience. 

3. Stranger Things
What more can be said about Stranger Things, and no quarantine watchlist should be without it. No entertainment is perfect – but Stranger Things comes pretty close. If there is the off chance you haven't seen it, this is the perfect time to start.

If you've already watched it, this a great time to return back. The first season is especially good now when you realize it was extremely low budget so they had to focus more on suspense, acting, and slight of hand tricks. I personally think the third season is the best and I have a full rundown on every episode and recaps in the link below

What makes Stranger Things so great is not only the nostalgia factor, but how it takes influences from so many 80s classics; Horror, Teen-comedy, sci-fi, action-adventure, and drama. It also creates its own originality in the midst of all this great throwback entertainment. 

4. Who Framed Roger Rabbit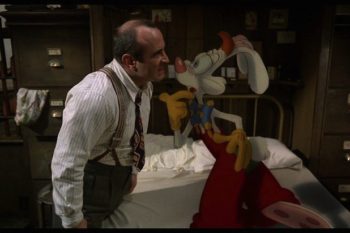 Watching Who Framed Roger Rabbit is watching the near-impossible come to life. This movie could have only happened in the 80s. The idea that all these major studios allowed their characters to appear at the same time in one film is mind-blowing.
There is no way in hell anything like this could happen today with how fiercely protected licensing, trademarks, and intellectual properties are, and this makes Who Framed Roger Rabbit so unique.
The movie also holds up incredibly well, the animation is amazing, and the whole thing still feels fresh. It also stars the amazing Christopher Lloyd who was right in the middle of the Back to the Future trilogy. The film is a top-notch Blu-Ray, but it's also available on Disney+.
A movie like Who Framed Roger Rabbit could never happen again, and it's also a monumental film as it created a new resurgence in traditional animation on hand-drawn cells. The success of the film led the way to Disney creating a new golden-era in animation with The Lion King, The Little Mermaid, Beauty and the Beast, and Aladdin.
Those movies just listed also make for a great watchlist. I've got a full blog on the amazing story of bringing Who Framed Roger Rabbit to the big screen right here.
5. Ready Player One
I sincerely hope you've seen Steven Spielberg's Ready Player One. Based on the book by Ernest Cline, the movie – and book – are love letters to the 80s and pop culture in general. It's all about a dystopian future where people live in the virtual reality of "The Oasis."

The book and movie are about a treasure hunt through the Oasis to find "Hallidays Egg" which will give the winner control over the most important resource known to man. The movie and book differ quite a bit, but it's all about incorporating in a lot of amazing 80s movies, and content.

Do yourself a favor and read the book as well if you watch the movie. But try to enjoy each as it's own thing without comparing the two. I probably love the book more because it, of course, can go much more in-depth on detail and story, but the more I watch the movie, the more I like it. 

I've got a full blog that breaks down the differences between the book and the movie, so check it out after, or if you've already seen and read it. Both make for the perfect quarantine watchlist and read list. Is read list a word?

6. Old WWF Content
This could be a quarantine watchlist all by itself. If you want to relive the glory of 80s WWF (now WWE) look no further than the WWE network. This thing is a trove of every pay-per-view ever, along with a ton of great documentaries.
The 80s was an awesome time in wrestling. We still believed it was real and the characters were larger than life. The whole thing was like a cartoon come to life.
And they actually were cartoons: just check out my article all about Hul Hogan's Rock n' Wrestling here.

So getting to specific 1980s WWF content I would recommend:

WrestleMania 2
If you're a professional wrestling aficionado, you know Wrestlemania 2 is not exactly the best of them all, but as a true 80s pro wrestling spectacle – it's awesome. This is full 80s cartoon come to life wrestling, and the premise of the whole event is pretty amazing. 

WrestleMania 2 took place from three different venues: New York, Chicago, and Los Angelas. The idea was that they would work with the three different time zones and each arena would watch the other two events on big screens when their own wasn't on. 

This was the time of closed-circuit TV, which, if you're under 30, you'll have to ask your parents about it. Chris Jericho put it best that man invented fire, the wheel, and then closed-circuit. 

Vine McMahon states that the technology to do this today would be extremely difficult, let alone back on April 2nd, 1986. Side note: this is the only WrestleMania to take place on a Monday. There are some awesome moments in this including the Battle Royal featuring NFL players and William "The Refrigerator" Perry, and the main event pitting Hulk Hogan against King Kong Bundy in a steel cage.

Side note: I was scared to death of King Kong Bundy as a kid and met him at an event years later and he was the nicest guy ever. 

WrestleMania 3
I got to go to WrestleMania 18 in Toronto when it was Hulk Hogan vs the Rock, and I don't think there's anything that can top this experience. It's a cliche thing to say, but the Skydome in Toronto was actually shaking during the pinnacle moment of this match and I'm getting goosebumps still as a type this.

There's possibly only one greater moment when it comes to a giant crowd response, and that's Hulk Hogan vs Andre The Giant at WrestleMania 3. From the now abandoned Pontiac Silverdome in Michigan, this was one of the largest indoor events ever with over 93,000 people in attendance. 

There are other great matches too besides the mythical main event including Ricky The Dragon Steamboat vs the Macho Man, Jake the Snake Roberts with Alice Cooper, the little people/WWF superstars match, and the Hart Foundation with Danny Davis, vs The British Bulldogs with Tito Santana. 

Also, watch the Andre the Giant documentary on the network to hear all the crazy behind the scenes stuff of the monumental match. 

7. Howard The Duck
No, I'm not kidding.

Some movies are so bad, you can't watch them. This is bad, but you can get through it. Yes this is an absolute trainwreck of a movie, but that's why it's worth having on this quarantine watchlist; let me explain.  
Howard The Duck should have been the equivalent of a Ghostbusters or E.T. – but it obviously wasn't even close. Everything was there to make -what is technically the first Marvel movie – a hit. 

First off, you have George Lucas making it. He had just finished Return of the Jedi and studios were dying to get him back into production. He also had been having plans of a Howard the Duck movie since before he made A New Hope.

This was one of the first projects done using Industrial Light & Magic, and even though it's primitive now, the technology was in place to tell this story. It also featured Lea Thompson in the title role fresh off of Back to the Future.

So what went wrong? Well, you can read all the main details in my blog about it here, but the quick story is they didn't go the route of the original comic. The comics are darker, cynical, and much more sci-fi based. The approach they went with was too wacky and cartoony, even for 1980s standards.

They didn't capture the essence of Howard and the whole thing feels like a made-for-TV-movie when it should have been a dark, science-fiction based, compelling blockbuster. Everything missed the mark here, and it's like the Vanilla Ice of comic book/sci-fi movies. 

Watching Howard the Duck today is like getting a front-row seat to watch this disaster take place. It's definitely worth it. 

8. Crocodile Dundee 
If you didn't grow up in the 80s, it's hard to explain what a cultural impact Crocodile Dundee had. It introduced the world to Paul Hogan and made us familiar with phrases like "the bush," "go walkabout," and what a real knife is.

You could call Crocodile Dundee the original Borat, in that it's at rue fish out of water story of a backwoods hick trying to navigate the big city. It really opened up the western world to Australian culture and the charm of Paul Hogan.

This movie was also a box office juggernaut and made $328 million when it came out in 1986. Converted for today, that's $775 million which is astounding for a comedy. The interesting thing about this movie is that Paul Hogan basically made it himself. No studios were going to take a chance on him here and he financed the whole thing on his own with some help from investments from friends and family. 
So if you're making up a quarantine watchlist, and want a great 80s throwback comedy, don't forget Mick Dundee you bloody bogan!

9. The Never-Ending Story
I'm pretty certain that you've not seen this movie in years. But now is a great time to return to this escapist fantasy. There are not too many other 80s movies that had such an impact on the kids watching it. It's fantasy and adventure at it's best and has a big place in the hearts of everyone.

The special effects are of course dated, and the acting may not be what you remember – but the heart is still there. The Never-Ending Story is one of those films that transports you back to the age you were when you first watched it. 

So the interesting thing with this is that many forget that it's based on the book written by Michael Ende. The film only represents the first half of the book and they intended to make it all into a trilogy. That didn't happen because of legal – and creative – issues and that led us to the God-awful sequel; The Never Ending Story 2: The Next Chapter. You can read all about that – and other forgotten 80s movie sequels – in my blog here. 

But the original NeverEnding Story is fantasy, magic, and inspiration all rolled into one iconic film 

Wrapping It Up 
So that's my quarantine watchlist based around some awesome 80s entertainment. There was so much amazing content that came out in that decade that it's easy to forget about a lot of it. 

Hopefully, some of these will be new treasures for you, and others are a reminder of some classic you had long forgotten about. It's a good time to rewatch some of the great series like The Dark Crystal, or Stranger Things, or maybe you just need to watch Hulk Hogan slam Andre the Giant again.
If you want to continue to relive the 80s, make sure to sign up for the email newsletter below to discuss movies, cartoons, toys, video games, fashion, and all the best the 80s had to offer! 
And if you're looking for some sweet 80s toys and products you can still buy today, just head over to my Resources page