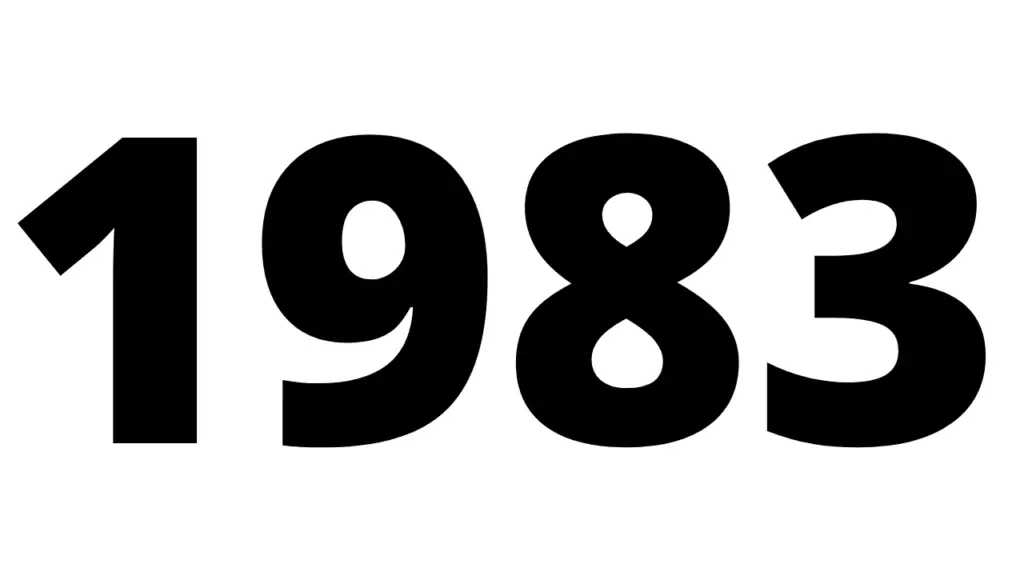 It's almost there. The year 1983 still has some holdover from the 1970s, but the decade is starting to define itself. The beginning of each decade is as much a part of the previous decade. It's around the midway point that it starts to establish itself.
In this look back at the year 1983, we are seeing some of those things that define the 80s, but we're not quite yet into the era of yuppies, legwarmers, and Walkmans, just yet. 
This will be a look at the definitive pop-culture moments that represent the year 1983. Before we get into that, you may as well check out my reviews of the previous years. How do you see them? Well, don't worry, I've got you covered with the links below:
Some Other Notable Moments From 1983
We can't ignore all the significant world events that happened in 1983, so here's a quick rundown on some of those important moments.
Ronald Reagan (we'll see him again in a moment) started his Strategic Defense Initiative that many would dub "Star Wars"
Richard Noble sets the land speed record at 633.468 mph
The Space Shuttle Challenger is launched on its maiden flight
The first person to receive an artificial heart dies after 112 days
Swatch introduces their iconic Swatches (I had one, and I love it)
The first spacewalk took place
Great Britain releases the Pound coin
Cats wins best musical at the Tony's, and would never have another significant pop culture moment…
Milk was $1.35 a gallon, monthly rent was $335, and a gallon of gas was .96 cents
The Early Growth of Saturday Morning Cartoons
I haven't covered this as much in the previous reviews, but Saturday morning cartoons have really come into their own by 1983. The deregulation act put forth by Ronald Reagan was responsible for opening up the floodgates for new content.
I have an entire article right here that goes into this, but the key takeaway is that all the restrictions that cartoons faced—especially when it came to advertising to kids—were all lifted. Therefore, there is a tidal wave of new cartoons, toys, cereals, and junk food all directed at kids.
Licensed characters went up by 300% and we, as kids, reaped the rewards of all this greed. I recommend reading my article all about the birth and demise of Saturday Morning cartoons to get a good feel for it, but, basically; they started out in the 60s and 70s to rerun old prime-time cartoons like the Flinstones.
Eventually, the networks realized that Saturday mornings were hallowed ground for getting the attention of kids. There were no distractions, different school schedules for after-school cartoons, and they could cover both east and west coast time zones.
Here are just some of the big cartoons that debuted in 1983 and got the ball rolling for what was quickly becoming a Saturday morning institution: (highlighted shows are ones I've written full articles about that you can take a look at.)
He-Man and the Masters of the Universe
Alvin and the Chipmunks
The Charlie Brown and Snoopy Show
Bananaman (for my friends in the UK)
Dungeons and Dragons
Inspector Gadget (check out my article on Inspector Gadget here)
Mr. T
Saturday Supercade
Some Notable Movies From 1983
We are well underway into the classic movies of the 80s. Each year is giving us some of the most iconic movies ever. What we should point out is how the juggernaut of 1982, E.T., was still making money when it was re-released in 1983. It even finished in the top 20.
Here's a look at some of the notable movies from 1983, and we have to start with what I believe is the one that represents the year.
Return of the Jedi
The iconic trilogy has now ended. We see the full journey of Luke and Anakin Skywalker, meet the Ewoks and see the Death Star blown up for a second time. The last installment was super exciting, and the technology had advanced so far that the action scenes were even more impressive.
Then, for years, people would wonder if there would ever be any more Star Wars. The word is that George Lucas had intended to make some prequels, but as the years went on, it didn't seem likely. Well, we all know how that turned out, but Return of the Jedi was the perfect culmination of one of the most important movie franchises of all time.
Return of the Jedi was hands-down the biggest movie of 1983 and made over $250 million. Converted for today, that's nearly $700 million. And it only played on 1700 screens.
War Games
This was such a perfect idea for a movie. It captured the essence of the Cold War and mixed it together with the immense popularity of video games. It also created a premise that Ernest Cline would use heavily in the phenomenal Ready Player One book.
The thing is, despite being a bit of a niche/geeky style movie: it was still a hit. War Games came out on June 3rd and finished as the 5th highest-grossing film of the year. And it only played on around 900 screens.
War Games was more successful financially than some other big films that year, including Octopussy, Risky Business, and National Lampoon's Vacation.
Speaking of those films, here's a look at some other notable movies from 1983:
Flashdance
Tootsie
Superman III
The Dark Crystal (read my review here)
Scarface
A Christmas Story
Airplane 2
Strange Brew
Looking back at that year's Oscars, the big winner was Gandhi. Here's a look at the top awards:
Best Picture: Gandhi
Best Actor: Ben Kingsley for Gandhi
Best Actress: Meryl Streep for Sophie's Choice
Best Director: Richard Attenborough for Gandhi
The Best Music of 1983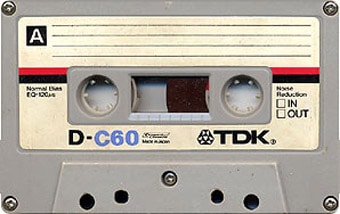 Even though it came out in 1982, 1983 continued to be about Thriller. This album was so huge that it still dominated sales a year later. For the year-end Billboard charts, both Billie Jean and Beat it were still in the top 10 for the year. Billie Jean managed to come in as the second biggest single of the year.
This album was huge, is what I'm trying to say. It was so big; it was the best-selling album for almost half the year. For 23 weeks spread over the year, Thriller was tops. 
But looking at the top songs, number one was "Every breath you take" by the Police. The top five were made up of "Flashdance… what a feeling" at number three, and "Down Under" by Men at Work at number four. 
1983 is interesting as when you look at the top-charting songs, we've got away from any disco-related songs and even a lot of hard and classic rock. Bands like The Culture Club and the Eurythmics are starting to make a splash. We're right into that synth-pop sound that began to define the decade.
Since everyone was trying to play second fiddle to Thriller, here are the other best-selling albums of 1983:
Business as Usual – Men at Work
Flashdance – Soundtrack
Synchronicity – The Police
Metal Health – Quiet Riot
Can't Slow Down – Lionel Richie 
Check out this article about what I think are the best songs of the 1980s.
The Huge Advancements in Technology
1983 is a huge year for technology. It's growing at a fast rate and some very significant advancements were made this year. 1983 also gave us the first mobile phone that was about the size of a car battery—and basically ran on one, too. Here's a look at a few of the notable advancements. 
1. The "Birth" of the Internet
Even though it would be an evolving thing, 1983 can technically be the year that gave birth to the internet. The actual creation by Tim Berners Lee goes back a few more years, and it is far from the internet as we know it; but this year is significant. 1983 is when things were switched from the ARPANET (which was a smaller network of computers linked together) to internet protocol.
The internet protocol, or IP, is what would allow for the creation of IP addresses. This allows for the transfer of data between devices on a network. It's a "relatively" simple concept that is the essence of what would become the World Wide Web. 
You see the evolution of this today with HTTP, or HTTPS, which is Hypertext Transfer Protocol, or Hypertext Transfer Protocol Secure and is what allows for secure communication between computers. The Hypertext of Hypertext Transfer Protocol allowed clickable links to be shared. 
It's not there yet, but basically, this created the process that took the internet from a small group of users to eventually being accessible to everyone. 
2. The Release of the CD Player in North America
The creation of the compact disc actually goes back to the late 60s. They patented it in the 1970s, and like its big brother—LaserDisc—contained digital information. 
The first commercially available CD player came out in Japan in 1982, but wouldn't reach the rest of the world until 1983. At first, there weren't a lot of discs available. CBS Records only put out 16 titles.
People weren't sure exactly what a CD was, and initially, there wasn't a demand for them. It's hard to convince people to replace their records, 8-Tracks, and cassette tapes with yet another audio format.
But then people heard one. The audio quality of a CD blew people away. It would still take more than a year for people to get on board with a CD player because, man, were these things not cheap. The first players cost a whopping $1000. Adjusted for inflation, that's around $2,700. Jiminy Christmas…
Companies knew this was the future—as did the consumers—as pointed out in this article from 1985 in the New York Times. With all this "CD awareness," Sony released a cheaper version during Christmas of 1984. That player would only cost $299, and other companies had to get on board. It wouldn't be long until everyone had their own CD player. 
The Notable Video Games of 1983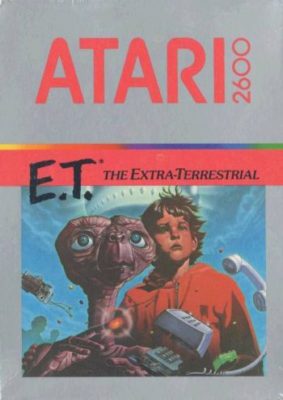 He wasn't quite here yet, but 1983 would be the year that launched Super Mario. This year is also significant because it started the beginning of the Great Video Game Crash.
I've covered this topic much more in-depth, but it all began with the E.T. Atari Video Game. It's not that this is the worst video game ever: but it's pretty close. At the very least, it was the most disappointing video game ever, and people had had enough with the inferior games being released by Atari.
The game was returned in droves, and the company began to spiral. The downfall was so swift that what was once a billion-dollar industry was only worth a few hundred million seemingly overnight. Big toy companies who had begun to get on board with video games—such as Hasbro and Mattel—pulled out and wanted nothing to do with them.
A century-old company from Japan would revolutionize the video game industry in a few years, but they were not in North America yet. What they had created was an arcade game called "Mario Bros." 
This started as a spin-off from the Donkey Kong game, and the game involved plumbing brothers Mario and Luigi exterminating creatures from a sewer. Nintendo did not know what they had on their hands, but they would find out in a few short years…
Because of the turmoil facing the entire industry, 1983 wasn't exactly the greatest year ever for video games. Arcade games were, of course, still popular, and here are some of the notable games from '83.
Pole Position
The quarter-eating Dragon's Lair
Ms. Pac Man
Pitfall
And still going strong on Atari were Frogger, Donkey Kong, Berzerk, Defender, and Pac-Man
The Important TV Shows of 1983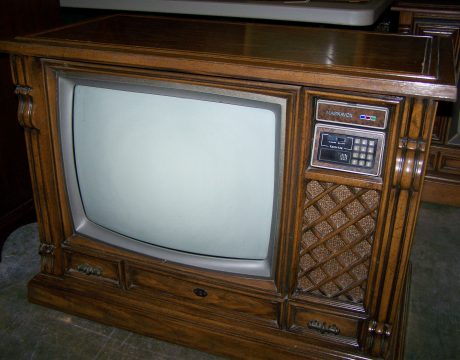 1983 is a huge year for TV. But it is all about one of the most important series' finales of all time, and one of the most-watched shows in history: MASH. 
I can't wrap my head around this, but 105.9 million people tuned in to watch the end of this series. This would be the most-watched TV show in history for an incredible 17 years until Super Bowl XLIV in 2010.
Were that many people that big a fan of MASH? It always seemed like it had a specific audience and I just don't get how this was the biggest TV event of all time. I assume there was so much hype and word-of-mouth that everyone felt like they had to watch. Also, this was the 80s and with only three networks; there were very few options for entertainment. 
Fraggle Rock
This is also one of the defining TV moments of 1983. Fraggle Rock (I can't believe it's that old) launched on a fledgling new cable channel called HBO.
Fraggle Rock played an instrumental part in the early days of the Home Box Office, or HBO, and helped get it on the map. Fraggle Rock was one of Jim Henson's greatest creations. And it was all about showing how different people are capable of living together in harmony.
I adored Fraggle Rock. There was something so magical about it. It combined elements we loved about the Muppets, but shrunk things down—and what kid doesn't like miniature worlds? There was also a human performer in Doc and his dog, Sprocket. My favorite part of Fraggle Rock was waiting to see the postcards from Uncle Traveling Matt and how he would navigate in the human world. 
The A-Team
The love of my childhood. Four Vietnam vets, framed for a crime they didn't commit, help the innocent while on the run for the military. If you can find them, that is…
The A-Team debuted on January 23rd, 1983–but that was more of a pilot. I don't remember this, but the first regular A-Team episode debuted after the Super Bowl on January 30th. They weren't expecting it to be a hit, but it was. 
The A-Team was all about action, but it was great for kids because it wasn't too violent. The violence was much more cartoony, and it made a star out of Laurence Tureaud, aka Mr. T. 
The A-Team would run for five glorious seasons on NBC, and for the first three seasons, nearly 25% of all viewing households were watching. It would regularly be in the top ten highest-rated shows. The A-Team, to me, remains one of the all-time perfect shows. 
Let's look at some other notable shows that debuted in 1983:
Mama's Family
Wheel of Fortune
Inspector Gadget
Reading Rainbow
The Joy of Painting
Webster
Dungeons and Dragons
The Littles
Star Search
See what I mean about 1983 being one of the best years for TV in the decade, and possibly ever? Let's look at the top 10 highest-rated shows of 83 and their ratings. CBS continues to dominate the early part of the 1980s with 7 different shows in the top 10.
To get an idea of how huge these ratings were, keep in mind that some of the top-rated shows today get around 5-6 million viewers.
1. Dallas – 25.7
2. 60 Minutes – 24.2
3. Dallas – 24.1
4. The A-Team – 24.0
5. Simon & Simon – 23.8
6. Magnum, P.I. – 22.4
7. Falcon Crest – 22.0
8. Kate & Allie – 21.9
9. Hotel (I have no memory of this show) – 21.1
10. Cagney and Lacey – 20.9
. 
Major Sporting Events of 1983
I wouldn't call 1983 a standout year for sports. You may see it differently depending on where you live and your city's success. 
We're coming off the Winter Olympics of 1980, and the World Cup of 1982, so things are a tad quieter in '83. Let's take a look at the big winners in team and individual sports:
The Masters was won by Seve Ballesteros
Wimbledon won by John McEnroe and Martina Navratilova
British Open won by Tom Watson
Marvin Hagler defeats Roberto Duran to keep his unified Middleweight title
Laurent Fignon wins the Tour de France
Sunny's Halo wins the Kentucky Derby
1983 is where we begin to see the continued domination of Wayne Gretzky and the Edmonton Oilers in the NHL. Gretzky the league MVP and the scoring title where he again broke the 200-point mark. But the Oilers still couldn't take down the defending Stanley Cup champions: The New York Islanders. But this would be the last time the Islanders would ever win it, and the Edmonton era would soon begin. 
To finish the big-four North American sports, Washington won the Super Bowl, The Baltimore Orioles won the World Series, and the Philadelphia 76ers won the NBA championship. 
Wrapping it Up
Phew, this was a big year. In this look back at the year 1983, I really didn't realize how significant it was. To me, it's the advancements in technology that make it so significant. Several inventions are happening that would have a profound effect on all of our lives.
From a pop culture standpoint: it's also a huge year. The notable TV shows and cartoons are also having a major impact on society and kids. 
1983 now cements itself as a defining year of the decade, but things are about to reach a whole new level in 1984…